The in-house diagnostic capability at CCVH provides Tallahassee pet owners with on-site radiology services as well as routine testing of your pet's blood chemistry to determine the overall health of your special friend.
Bloodwork values are extremely important in veterinary medicine, because our pets are unable to verbally communicate with us and let us know that they aren't feeling well.
Other routine tests performed on-site include fecal analysis, urinalysis and testing for parasites.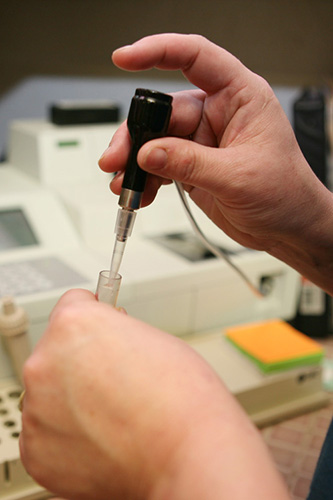 Having this on-site capability enables our veterinarians to provide diagnostic and therapeutic services to care for your pet's complete health care needs from routine physical examinations to more complicated diseases.